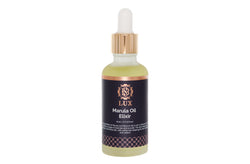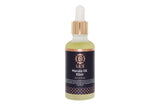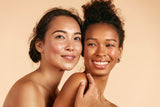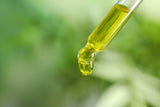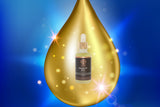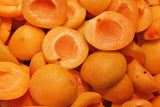 Pamper yourself with this 'elixir of youth' to soften your skin & produce a healthy radiant glow
FEATURES
This elixir is a natural blend of Marula and Apricot oils infused with the gentle fragrance of Frankincense, Rose Damask, and Rose Geranium.

It is rich in Vitamins C and E, as well as a range of essential amino acids and fatty acids, which combine to give it its unique skincare properties.
The facial oil helps tone, revitalise, and renew skin cells whilst also keeping the skin hydrated, radiant and younger looking.
 Specifically, this premium, vegan friendly formula can offer the following benefits:
The relatively lightweight molecules of the Marula oil ensure that it is easily absorbed, enabling its beneficial properties to be delivered deep within the skin 
It acts as a natural emollient helping boost hydration leaving the skin soft, supple and luminous
Helps prevent appearance of fine lines, wrinkles, and stretch marks
Beneficial for sensitive, dry, and acne prone skin
The anti-oxidant and anti-microbial properties help to repair and protect skin from free radicals, bacteria and environmental stressors e.g. pollution
The elixir is very versatile as it can be used to treat dry/damaged hair. It can also be used to help nourish and strengthen brittle nails 
For added skin nourishment & radiance check out our Face Nutrition & Tone Set &  Serum Deluxe Delight. 
Beneficial Ingredients 
Marula oil -
helps keeps skin healthy, moisturised and radiant
Apricot kernel oil - helps to keep skin soft & supple
Vitamin E - helps combat effects produced by free radicals, reduces inflammation and contributes to healthy younger looking skin 

Frankincense essential oil - helps reduce appearance of fine lines/wrinkles; improves skin tone
Rose damask essential oil - contains vitamins & minerals that have anti-oxidants, anti-inflammatory and anti-septic properties.
Rose geranium essential oil - has anti-oxidant, anti-ageing and anti-microbial properties 
Note: ideal for dry/sensitive skin
Vegan Friendly | Cruelty Free | Paraben & Sulphate free
Apply a few drops of Marula Oil onto cleansed face & neck and massage until fully absorbed into the skin. (Tip: gently press fingertips onto face, neck and décolletage to encourage oil to penetrate to the deepest layers). Apply morning and evening for optimal results.
WARNINGS: For external use only, avoid direct contact with the eyes. Keep out of reach of children. Store in a cool dry place out of direct sunlight.
Prunus armeniaca (Apricot kernel oil), (Skin conditioning agents, a viscosity increasing agent),Sclerocarya birrea seed oil (Marula oil), (Antioxidants, hydration, smootheness), Tocopherol (Vitamin E), (Anti-oxidant), Botswellia Carterii (Frankincense) Oil (Frankincense essential oil), Rosa damascena oil (Rose damask essential oil), Pelargonium graveolens oil (Rose geranium essential oil), Benzyl alcohol*, Citral, Citronellol*, Eugenol*, Geraniol*, Limonene*, Linalool*.
* Naturally occurring in essential oils
Marula oil is extracted from the seeds/nuts of the Marula Tree Sclerocarya Birrea which is Native to Southern Africa and Madagascar. 
In the past the Marula Tree has been associated with fertility and was considered sacred. 
In the wild, the fruit of the Marula Tree falls to the ground and often ferments if left undisturbed. It has been known to intoxicate wild animals such as elephants who seem to love its delicious taste.