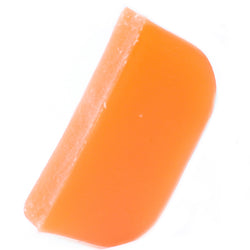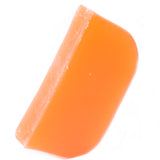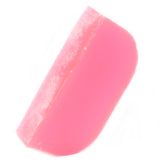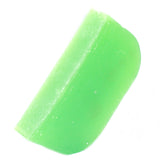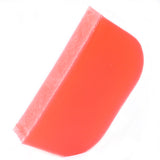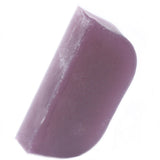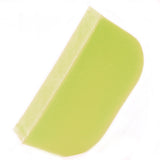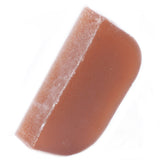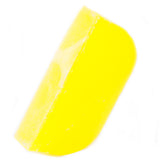 Get ready for luxurious, nourished hair with our Argan solid shampoo bar! Available in a variety of invigorating scents, including: Sage & Juniper/ Jasmine/ Eucalyptus/ Ylang Ylang & Orange/ Lavender & Rosemary/ Coconut & Lime/Tea tree & peppermint/Thyme & mint/ Ginger/ Chamomile & Lemon.
All Argan Luxe Shampoo Bars are infused with Argan oil, a powerful antioxidant that promotes healthy hair growth, and gives your hair a nourished, luscious shiny/silky texture. It gently cleanses your hair and scalp, removing dirt and buildup without stripping your hair of its natural oils leaving a balanced, healthy shine.
Say goodbye to plastic packaging and hello to sustainability! Our shampoo bar is environmentally friendly, with minimal packaging compared to traditional liquid shampoos. Plus, its solid bar format makes it easy to use at home or on-the-go, making it a perfect option for busy lifestyles.
Our new and improved formula is SLS-free and creates a dense, creamy lather that naturally conditions your hair. Handmade with essential oils and beautiful, vivid colors, our shampoo bars are ideal for traveling with no chance of spillage.
Each slice of our shampoo bar weighs approximately 115g and comes wrapped in waxed paper with an ingredient label.
Please note that our shampoo bars are handmade, and the color may vary slightly from the pictures shown. Experience the benefits of our Argan solid shampoo bar for yourself and enjoy nourished, healthy-looking hair with every use.
Using a shampoo bar is a sustainable and eco-friendly alternative to traditional liquid shampoo. Here's how you can effectively use a shampoo bar:
Step 1: Wet Your Hair Start by thoroughly wetting your hair in the shower. Make sure your hair is completely saturated before applying the shampoo bar.
Step 2: Rub the Shampoo Bar Take the shampoo bar in your hands and rub it between your palms to create lather. You can also rub the bar directly onto your wet hair. The goal is to create a good amount of lather to distribute the product throughout your hair.
Step 3: Apply to Hair Once you have enough lather, apply the shampoo bar directly to your hair. Gently rub the bar along your scalp and hair, focusing on the roots and areas where you need the most cleansing. You can also use your fingers to massage your scalp and distribute the lather.
Step 4: Massage and Rinse Massage your scalp with your fingertips using circular motions. This helps to cleanse your scalp and remove dirt and excess oils. Continue massaging for a couple of minutes to ensure thorough cleansing. Then, rinse your hair thoroughly with water.
Step 5: Condition (Optional) After using the shampoo bar, you can choose to follow up with a conditioner, especially if your hair tends to be on the drier side. You can use a traditional liquid conditioner or opt for a conditioner bar for a more sustainable option. Apply the conditioner to the lengths and ends of your hair, avoiding the scalp, and then rinse it out.
Step 6: Allow the Shampoo Bar to Dry After use, it's important to allow your shampoo bar to dry properly. Store it in a well-ventilated area, such as a soap dish with drainage, so it can dry between uses. This helps prolong the life of the shampoo bar and prevents it from becoming mushy.
Additional Tips:
Depending on the length and thickness of your hair, you might need to adjust the amount of shampoo bar you use.
It might take a bit of time for your hair to adjust to a shampoo bar, especially if you've been using liquid shampoos with synthetic additives.
Be patient. It might take a few uses to figure out the right amount of lather and how best to apply the shampoo bar to your hair.
Remember, using a shampoo bar can be a bit different from using liquid shampoo, but it's a great way to reduce plastic waste and promote a more sustainable hair care routine.
Aqua, Glycerin, Sorbitol, Sodium Laurate, Sodium Stearate, Sodium Oleate, Sodium Chrloride, Argania Spinosa Kernel (Argan) Oil, Melaleauca Alternifolia Oil, Mentha Arvensis Oil, Polyquaternium-7, Sodium Citrate, Helianthus Annus (Sunflower) Seed, Citric Acid, CI 42090, Pentasodium Pentetate, Tetrasodium Etidronate, Bet
Argan oil, often referred to as "liquid gold," is a popular ingredient in hair care and skincare products due to its nourishing and moisturizing properties. When used in a solid shampoo bar, it offers similar benefits while also contributing to a more sustainable beauty routine.
Argan oil is extracted from the kernels of the argan tree, which is native to Morocco. It has been used for centuries by the local Berber communities for its cosmetic and culinary purposes. Argan oil is rich in essential fatty acids, antioxidants, and vitamins, such as Vitamin E, which makes it excellent for hair health.
When incorporated into a solid shampoo bar, argan oil can help nourish and moisturize the hair and scalp, promoting softness, shine, and overall hair health. It's often used in formulations aimed at repairing damaged hair, taming frizz, and improving the manageability of hair strands.
Additionally, using a solid shampoo bar that contains argan oil can contribute to reducing plastic waste since these bars typically come with minimal or no packaging, compared to traditional liquid shampoos that often come in plastic bottles. This aligns with the growing trend towards more sustainable and eco-friendly beauty products.
So, the next time you're using an Argan Solid Shampoo bar, you can appreciate not only its benefits for your hair but also its connection to a centuries-old Moroccan tradition and its contribution to a more environmentally conscious beauty routine.