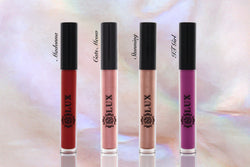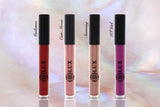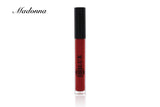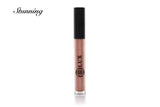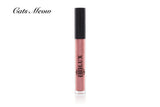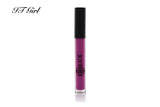 Luxurious Lip Lacquer Set

ACCENTUATE YOUR LIPS WITH A HIGH-WATT SHINE FOR A FULLER MORE SEDUCTIVE LOOK
A delicious mix of four shades to suit any mood, setting or occasion!
 Infused with intense
pearlescent pigments 
the lacquers' in this set each help create a
3D chrome effect
with
high – watt shine
. Each reflecting and absorbing light in such a way as to add further volume to the lips making them appear fuller, plump, and seductive.
The long wear hybrid formula glides effortlessly onto your lips offering more coverage and luminescence than your typical lip-gloss.  
It provides a non-drying finish making it fade proof and long lasting.
The premium blend also contains a natural vanillin extract which smells absolutely delicious.
SHADES:
Stunning - Metal Vinyl: Metallic Pink Champagne
 Madonna- Metal Vinyl: Bright Metallic True Candy Apple Red
Cats Meow - Metal Vinyl: Chromed Out Fandango Mauve 
It Girl - Fuchsia Based Bright Mulberry Purple
Cruelty Free | Paraben Free | Hypo-Allergenic | Non-Comedogenic