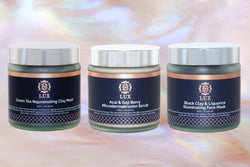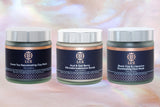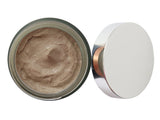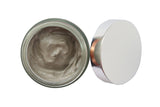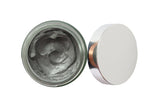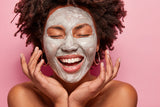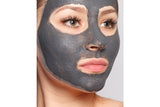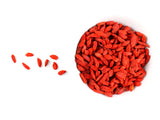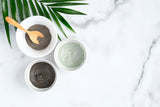 Facemasks & scrub -Skin Detox Set

Revitalise your skin... Revitalise your life 

This luxurious skin detox bundles contains:
1. Acai and Goji Berry Microdermabrasion Scrub
Allow this scrub to exfoliate protect and nourish your skin for the ultimate radiant glow
This delicious smelling Microdermabrasion contains Acai & Goji berry extracts and is infused with Blackberry and Ylang Ylang Essential Oil (EO) blend. The scrub is suitable for all skin types. These natural ingredients, enriched with vitamins, minerals and anti-oxidants offer a nutritional boost to the skin, whilst also providing protection and a deep cleanse. The scrub's microdermabrasion properties gently help to exfoliate the skin in a non-invasive manner. 
Specifically, this premium, vegan friendly formula offers the following benefits:

Contributes to a natural, healthy radiant glow

Slows down cell damage caused by free radicals

Helps to remove dead skin cells

Leaves pores clear and inhibits the formation of acne

Aids in cell regeneration

Helps reduce signs of premature aging and wrinkles

Tones and restores skin elasticity
2. Black Clay and Liquorice Illuminating Face mask
Sit back & relax whilst this deep cleansing face mask soothes your skin and gently draws out impurities 
This delicious smelling Face Mask contains dead sea mud, activated charcoal, liquorice root extract and is infused with Blackberry and Ylang Ylang Essential Oil (EO) blend.
The activated charcoal helps draw out bacteria, dirt and impurities from the surface of the skin. The liquorice root acts as an anti-inflammatory soothing agent, whilst the black clay provides a deep cleanse brightening the skin.
 Specifically, this premium, vegan friendly formula can offer the following benefits:
Penetrates the pores, reducing black head formation, pimples, and acne

Acts as a brightening agent improving skin tone and radiance 

Eliminates excess natural oils

Improves blood circulation

Has anti-inflammatory properties which soothes the skin and helps treat rosacea and eczema

Mitigates the effects of sun damage/irritated skin

Helps combat hyperpigmentation

Helps slow down the signs of premature ageing/ wrinkles
3. Green Tea Rejuvenating Clay Mask 
This refreshing face mask heals & hydrates the skin providing the ultimate youthful glow
This reviving, rich and creamy face mask contains Green tea, Cucumber, Watermelon and Apple extracts to give your skin the regular detox it needs.  It is also infused with green tea and lemon fragrance oil for a refreshing spa-like aroma.
 Specifically, this premium, vegan friendly formula can offer the following benefits:
Has anti- oxidising, anti-inflammatory and anti-microbial properties.
Rich in Vitamins E and B2
Highly moisturizing with a smoothing effect
Helps reduce signs of premature aging/appearance of fine lines and wrinkles
Improves elasticity of the skin making it more supple
Draws out impurities and any excess oils, leaving the skin feeling refreshed & revived
Soothes skin irritation, itchiness, redness and swelling caused by conditions such as psoriasis, dermatitis, and rosacea
Helps reduce puffiness/dark circles under the eyes
Cruelty Free | Vegan Friendly| Paraben/ Sulphate Free