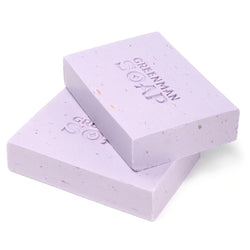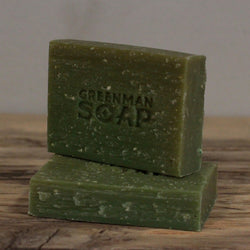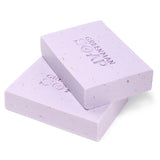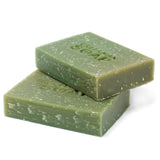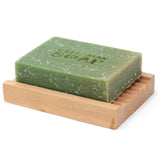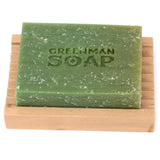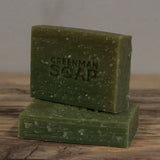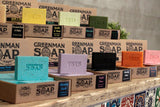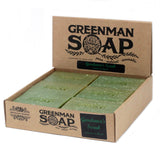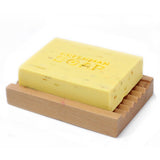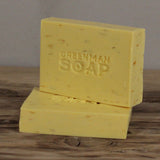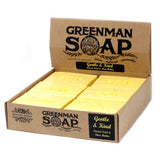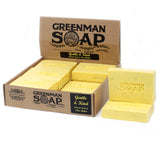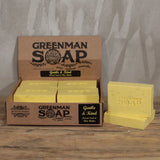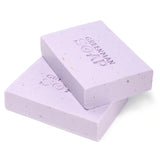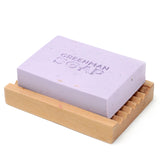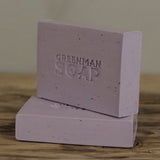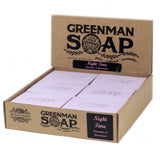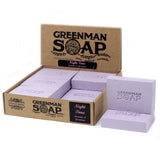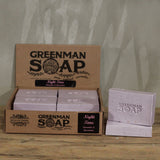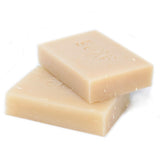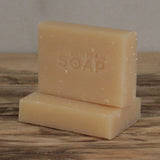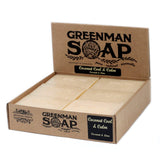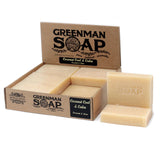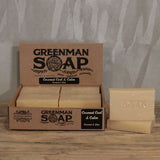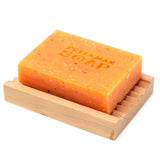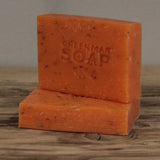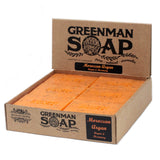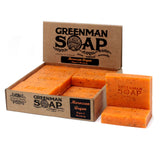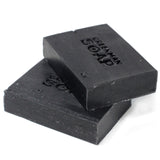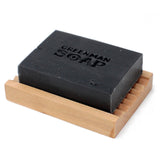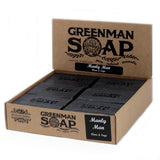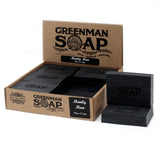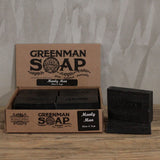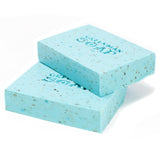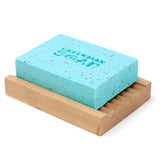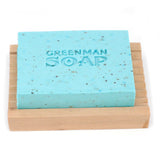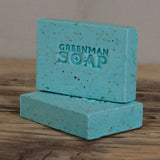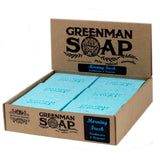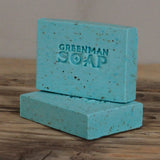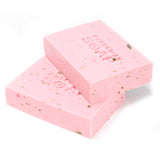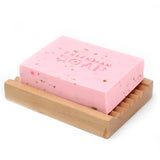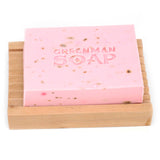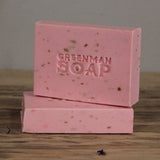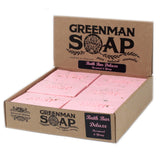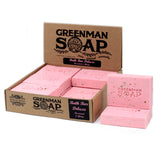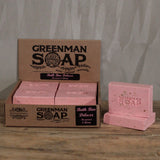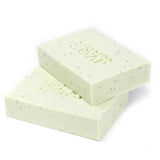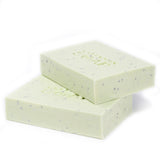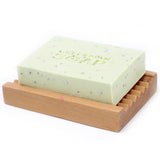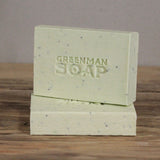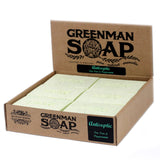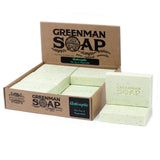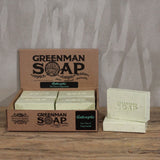 Green Man Forest Soap Slice
Indulge in a sensory experience like no other with the Green Man Soap Slice. Made with only the finest, natural ingredients and handcrafted using the cold-processed method, these soaps are as unique as they are effective. Each soap slice is inspired by the ancient Celtic myth of the Greenman, and infused with botanicals and aromatic oils to evoke the essence of nature.
With a variety of scents and formulations to choose from, including Gardeners Scrub, Gentle & Kind, and Manly Man, there is a soap slice to suit every skin type and mood. Whether you need a luxurious and moisturising Bath Bar deluxe or an Antiseptic spot attack to tackle problem skin, our range has got you covered.
Gardeners Scrub: With natural pumice to scrub away dirt and grime, this soap is perfect for gardeners or anyone with rough, dry skin.
Morning Fresh: With a zesty, citrus scent, this soap will awaken your senses and leave you feeling refreshed and energised.
Gentle & Kind: Specially formulated for sensitive skin, this soap is gentle and nourishing, with a delicate floral scent.
Night Time: Infused with lavender essential oil, this soap will help you unwind and relax before bed, promoting a restful night's sleep.
Antiseptic spot attack: Perfect for those with problem skin, this soap contains tea tree and eucalyptus essential oils, which are known for their antiseptic properties.
Manly Man: A masculine scent with notes of sandalwood and cedarwood, this soap is perfect for the modern man.
Bath Bar deluxe: A luxurious soap with a rich, creamy lather, this soap will leave your skin feeling soft and moisturised.
Coconut cool & calm: Infused with coconut oil and a hint of peppermint, this soap will leave your skin feeling cool, calm and refreshed.
Our commitment to sustainability means that our soaps are made using only sustainable palm oil, and are free from SLS and Parabens. And with each soap slice sold wrapped in waxed paper with an ingredients label, you can be sure of the quality and purity of your purchase.
So why not transform your daily wash into a cleansing ritual to be savoured? Try the Green Man Soap Slice today and experience the magic of nature in every wash.
Soap slices are sold wrapped in waxed paper with an ingredients label and weigh approximately 100g.
PLEASE NOTE: Our soaps are hand made and the colour or design may slightly vary from the pictures shown.
Wet Your Skin: Before applying the soap, wet your skin thoroughly with warm water. Warm water helps to open up your pores and prepare your skin for cleansing.

Lather Up: Take the Greenmans Soap and create a lather by rubbing it between your hands or onto a washcloth or loofah. You can also apply the soap directly to your skin if it's in bar form.

Apply to Your Body: Gently massage the soap or lather onto your body. Start at your neck and work your way down to your feet. Make sure to focus on areas where you want to cleanse, such as underarms, back, chest, arms, legs, and feet.

Be Gentle: Use gentle, circular motions to cleanse your skin. Avoid scrubbing too vigorously, especially if you have sensitive skin, as this can lead to irritation.

Rinse Thoroughly: After cleansing, rinse your body thoroughly with warm water. Make sure all the soap and suds are completely washed away.

Pat Dry: After rinsing, pat your skin dry with a clean towel. Avoid rubbing vigorously, as this can irritate your skin. Leave your skin slightly damp.

Moisturize: Apply a moisturizer to your damp skin to lock in moisture and keep your skin hydrated. This is especially important if you have dry skin.

Store the Soap: After use, store your Greenmans Soap in a dry place to prevent it from becoming mushy. A soap dish with good drainage is ideal for this purpose.

Frequency: Use the soap as needed, depending on your personal hygiene routine. Some people prefer to use body soap daily, while others use it less frequently to avoid over-drying their skin.

Follow Product-Specific Instructions: If the Greenmans Soap has specific instructions or recommendations on the packaging, be sure to follow them for the best results.
It's essential to choose a body soap that suits your skin type and addresses any specific skin concerns you may have. If you have any allergies or skin sensitivities, be sure to check the ingredient list for potential allergens. If you experience any adverse reactions, discontinue use and consult a healthcare professional or dermatologist.
Sodium Palmate
,
Sodium Palm Kernelate
,
Aqua
,
Glycerin
,
Pumice
,
Citrus Limon Oil
,
Ocimum Basilicum Oil
,
Sodium Citrate
,
Sodium Chloride
,
Tetrasodium Glutamate Diacetate
,
Citric Acid
,
CI 19140
,
CI 42090
,
CI 18050
,
Limonene
,
Geraniol
,
Linalool
,
Citral
Did you know that the concept of soap dates back thousands of years? The earliest recorded evidence of soap-making dates back to around 2800 BC in ancient Babylon, where a soap-like substance was made from water, alkali, and cassia oil. So, people have been using soap for cleanliness and hygiene for millennia, making it one of the oldest personal care products still in use today!