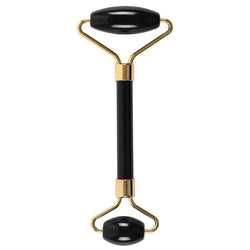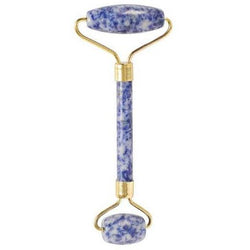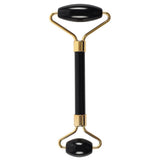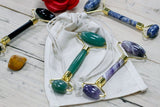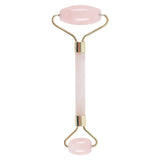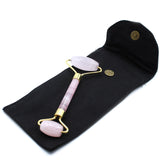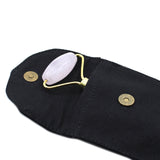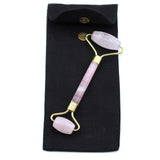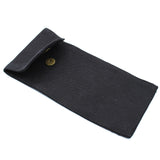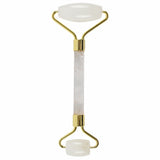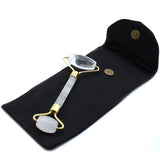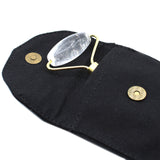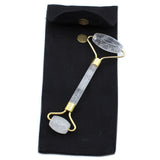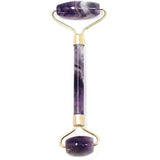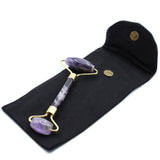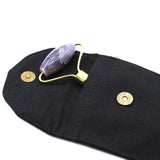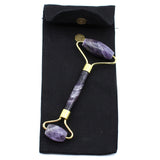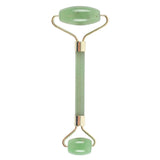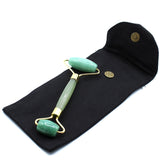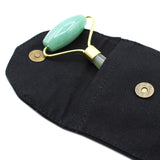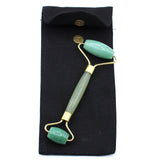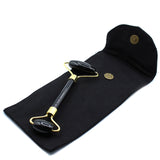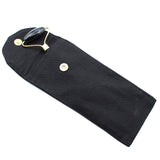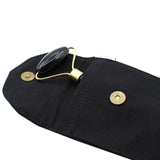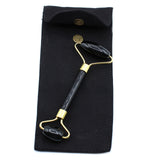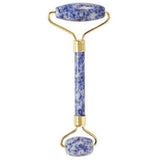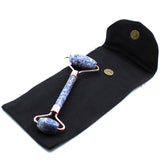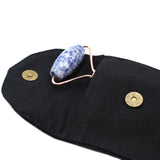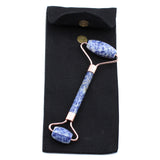 Introducing our stunning range of Jade Rollers, the perfect addition to any beauty routine. Our rollers are handcrafted from the finest quality natural stones, making them both beautiful and functional. We have three different variants: Sodalite, Black Obsidian, and JadeQuartz, each with their own unique properties.
Jade Rollers have been used for centuries in Chinese beauty rituals and are believed to have a number of benefits for the skin. They can help to improve blood circulation, reduce puffiness and inflammation, and promote lymphatic drainage. Regular use can also help to firm and tone the skin, reduce the appearance of fine lines and wrinkles, and give your complexion a healthy, radiant glow.
Our Sodalite Jade Roller is perfect for those with sensitive or acne-prone skin. Sodalite is a calming stone that can help to reduce inflammation and promote healing. It's also believed to help balance the skin's pH levels, making it perfect for those with oily or combination skin.
Black Obsidian is a powerful stone that is believed to have protective and grounding properties. Our Black Obsidian Jade Roller is perfect for those who want to reduce stress and promote a sense of calm. It's also great for those with mature or dry skin, as it can help to boost collagen production and improve skin elasticity.
Finally, our JadeQuartz Jade Roller is a beautiful combination of two powerful stones. Jade is known for its healing and calming properties, while Quartz is believed to have energizing and revitalizing properties. This roller is perfect for those who want to balance their energy and promote overall well-being, as well as those who want to improve the appearance of their skin.
Our rollers come in a beautiful gift box, making them the perfect gift for yourself or a loved one. Try one today and experience the benefits of this ancient beauty ritual for yourself!