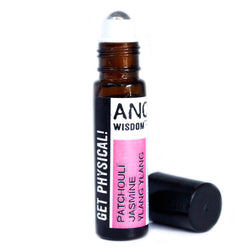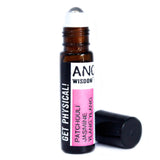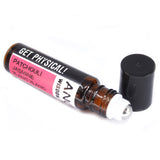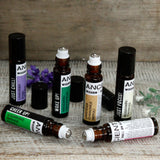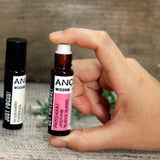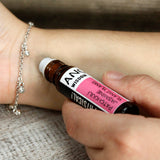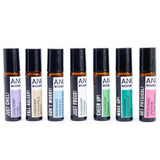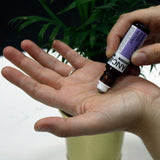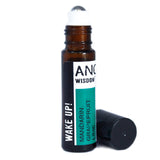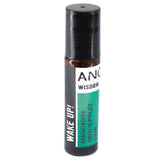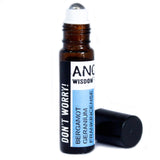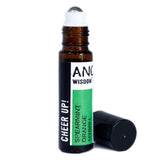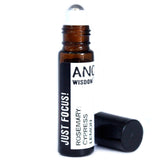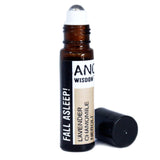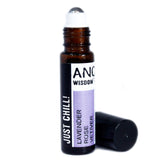 AromaRolls Essential Oil Blends
Experience the power of aromatherapy anytime, anywhere with AromaRolls Essential Oil Blends! Our pocket-sized roll-ons are perfect for the busy, on-the-go lifestyle. Each blend is made with 100% natural and pure essential oils, combined with a soothing Vitamin E carrier oil base for an optimal aromatherapy experience.
With a variety of variants available, including Get Physical, Wake up, Don't worry, Cheer up, Just Focus, Fall Asleep, and Just Chill, there's an AromaRoll for every mood and occasion. Simply roll onto your temples, wrists, or nape of the neck to release the aromatherapy and experience the uplifting fragrances.
AromaRolls Essential Oil Blends are ideal for use during stressful situations and tense times, making it easier than ever to experience aromatherapy when you need it most. Our pocket-sized roll-ons are perfect for the daily commute, travel, or any time you need a quick aromatherapy pick-me-up.
Don't let stress and tension get in the way of your day - take the first step towards relaxation and well-being with AromaRolls Essential Oil Blends.
Easy to use:
To release the aromatherapy, roll onto temples, wrists and nape of the neck.
Tocopherol
,
Cananga Odorata Oil
,
Pogostemon Cablin Oil
,
Jasminum Officinale Oil
,
Linalool*
,
Benzyl* Benzoate*
,
Benzyl Salicylate*
,
Farnesol*
,
Geraniol*
,
Benzyl Alcohol*
,
Eugenol*
,
Isoeugenol*. *Naturally occurring in Essential Oils
💎Did you know that roll-on essential oil blends are like the superheroes of the aromatherapy world? They swoop in with their delightful scents and therapeutic powers to rescue your mood from the clutches of stress and tension. Just a quick roll, and they're off to save the day!
💎Roll-on blends are like personalized perfume potions. You can mix and match different oils to create your signature scent that tells a story about who you are. Feeling adventurous?
💎So, next time you roll on that essential oil blend, remember – you're not just applying a scent, you're unleashing a team of aromatic adventurers on a quest to make your day awesome!