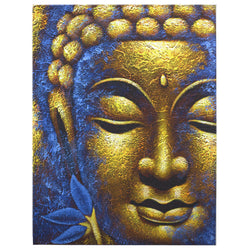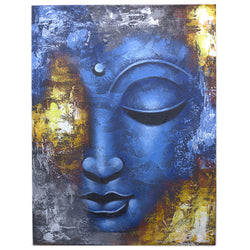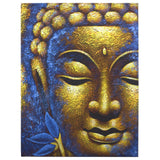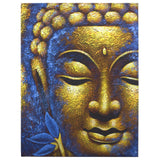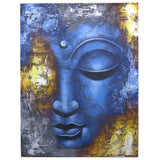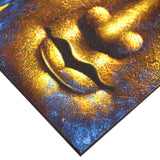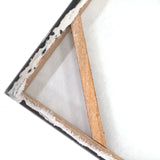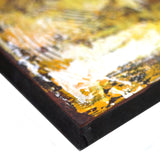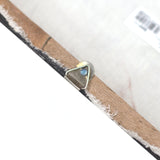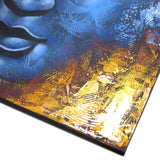 SoulfulSerenity: The Divine Buddha Portrait
Introducing our exquisitely crafted Buddha Painting – a true embodiment of elegance and culture that will instantly elevate the ambiance of your home. Handmade with passion and love by skilled Balinese artisans and craftsmen, each piece is a unique work of art, signed by the talented painter, making it a truly one-of-a-kind masterpiece.
Meticulously created using the finest canvas and framed with natural wooden frames, our Buddha Painting is a testament to the dedication and expertise of the artisans who pour their heart into every stroke. The stunning attention to detail gives the painting a lifelike quality, allowing the serene beauty of Buddha's visage to radiate through.
Your Buddha Painting will arrive at your doorstep, ready to grace your walls with its enchanting presence. It comes perfectly packaged to ensure its safe journey and preserve its pristine condition. Effortlessly hang it on your wall, and watch it transform your living space into a tranquil oasis, emanating a sense of calm and relaxation that soothes the soul.
With its serene aura and spiritual significance, this Buddha Painting makes for a thoughtful and meaningful gift for your loved ones. It's a timeless token of appreciation that will bring joy and serenity to their homes, reminding them of your love and care every time they lay eyes upon it.
Our Buddha Painting comes in a generous size of H:80 W:60 D:3cm, allowing it to become a captivating focal point wherever it finds its place. Its versatile design makes it suitable for various interior styles, blending seamlessly with modern or traditional decor alike.
Immerse yourself in the cultural richness and spiritual essence of our Buddha Painting – a harmonious fusion of art and soul that will undoubtedly leave a lasting impression on you and your guests. Enhance your home with this extraordinary masterpiece, and experience the calming touch it bestows upon your surroundings. Embrace the tranquil aura of the Buddha and embrace the serenity it brings to your life.