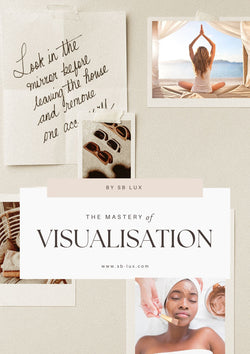 The Mastery of Visualisation
Introducing "The Mastery of Visualization" ebook, the ultimate guide to unlocking the power of your imagination and transforming your dreams into reality.
Coming soon, this comprehensive guide will teach you how to tap into the unlimited potential of your mind and create vivid, compelling images that inspire and motivate you to achieve your goals. From visualizing your ideal life to manifesting success and abundance, this ebook will give you the tools you need to harness the power of visualization and make your dreams come true.
Packed with practical tips, inspiring examples, and proven techniques, "The Mastery of Visualization" is the ultimate resource for anyone looking to improve their visualization skills and achieve their full potential. Whether you're an athlete looking to improve your performance, an artist seeking creative inspiration, or an entrepreneur looking to take your business to the next level, this ebook is the key to unlocking your true potential and achieving your goals.
So get ready to transform your life and unlock your full potential with "The Mastery of Visualization" ebook, coming soon!