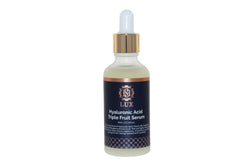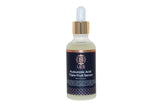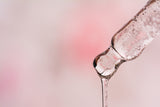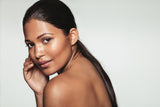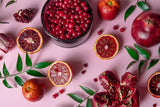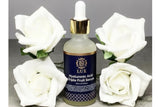 Hyaluronic Acid Serum with Vitamin B5
Working overtime - this nourishing serum helps restore suppleness smoothness & hydration

FEATURES
This scientifically formulated blend of Hyaluronic Acid, Vitamin B5, Grapefruit, Cranberry & Raspberry extracts is suitable for all skin types. The naturally occurring hyaluronic acid is extremely hydrating - its hydroscopic properties means it can hold up to 1000 times its own weight in water.


The serum is infused with Cranberry and Pomegranate fragrance oil which makes it smell absolutely delicious.
Specifically, this premium, vegan friendly formula can offer the following benefits:
With its Hyaluronic acid, Vitamin B5, and triple fruit extracts this serum, acts as a powerful tonic for your face helping to quench its thirst and provide the nourishment it needs. It works as a humectant to stabilise the skin barrier ensuring that the skin retains moisture for longer 

Improves skin elasticity, restoring its suppleness

Has skin softening properties that leaves the skin feeling irresistibly smooth

It is known to promote plumper looking skin leading to the appearance of a healthy youthful radiant complexion 

It has healing and antibacterial properties which help regenerate skin cells and also aid in reducing acne

Can help reduce redness and alleviate itching    

For added skin nourishment & radiance check out our Hydration & Glow Trio & Serum Deluxe Delight. 
Beneficial Ingredients 
Hyaluronic Acid - retains moisture, keeps skin hydrated/protected, increases skin cell production leading to plumper/softer skin
Vitamin B5 - stabilises the skin barrier; acts a humectant; has anti-bacterial properties and helps in cell regeneration 
Cranberry fruit extract - helps boost collagen production; has antioxidant and anti-ageing properties; contains Vitamins A & C
Grapefruit extract - Has anti-bacterial, anti-viral, anti-fungal properties which can help treat skin conditions such as acne, and candidiasis 
Raspberry extract - Contains vitamin C which acts as a antioxidant protecting the skin from damage and premature ageing




Vegan Friendly | Cruelty Free | Paraben & Sulphate free

Apply a few drops of serum onto cleansed face & neck and massage until fully absorbed into the skin. (Tip: gently press fingertips onto face, neck and décolletage to encourage oil to penetrate to the deepest layers). Apply morning and evening for optimal benefits.
Hyaluronic Acid (HA) works best when just a few drops are applied to damp skin followed by applying a moisturiser on top. This will help seal & lock in the moisture and prevent the skin from drying out. 
(HA has strong hydroscopic properties which means it absorbs & retains water from its surroundings - even from the skin. That is why it is best to apply the HA to moist skin and seal in the moisture with a moisturiser. This will then provide a  layer of hydration to the skin - even if the surrounding air is dry). 
WARNINGS: For external use only, avoid direct contact with the eyes. Keep out of reach of children. Store in a cool dry place out of direct sunlight.
Sodium Hyaluronate (Hyaluronic Acid), (Moisturising agent, wrinkle reduction), Potassium Sorbate & Sodium Benzoate,(Preservative, corrosion inhibitor, protects cosmetics from spoilage), Phenoxyethanol, (Preservative), Panthenol, (Skin conditioning agent), Xanthan Gum,(Skin conditioning agent, viscosity increasing agent, barrier function), Vaccinium Macrocarpon [Cranberry] Fruit Extract, (Anti-aging, anti-inflammatory, antiseptic),Aqua,Glycerin, Water (and) Propylene Glycol (and) Citrus Grandis [Grapefruit] Fruit Extract, (moisturising and antioxidant), Water, Propylene Glycol, Rubus Idaeus (Raspberry) Fruit Extract (moisturising and antioxidant). 
Hyaluronic Acid, first discovered in the 1930's, is produced naturally in the body with up to 50% of this being found in the skin. The HA performs many important functions associated with hydration, skin repair, metabolic processes, lubricating muscles/joints and development of collagen. 
The average adult has about 15g of HA in the body, of which 5g is degraded everyday. The body regenerates this on an ongoing basis. However our ability to produce HA naturally reduces as we get older.